Aligning Business and Technology
Our customers see value in high level views
Why us?
We examine your business processes and supporting technology from an Enterprise perspective.
Business
Decision makers spend a lot of time reading reports and seeking clarity. Finding a clear view of the relationship between business goals, data, applications and infrastructure is challenging. Challenging because most organizations do not have dedicated thought partners focused on high level perspectives. We discover how your technology aligns with your business and communicate that in a consumable package for decision makers.
Learn more
Applications
Applications are chosen to support business needs. Organizations understand a specific business need. Organizations can find applications to meet that need. However, organizations are not clear on how the business need and application support the Enterprise. Applications are one component of a holistic organizational view. OTC, third party, or custom, we provide development, proposals, pilots, and recommendations focused on supporting your Enterprise.
Contact us
Data
From our perspective, data is closer to your business than applications or hardware. Data is the blood of your business inputs and outputs. Structuring, delivering and stored data in a manner that aligns with your strategic plan is our talent. We can build data architectures that guide your Engineering and IT teams on a path to efficient report delivery and solution development.  
Get started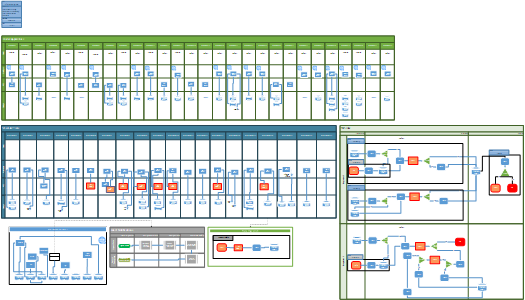 Data
A data architecture aims to set data standards for all its data systems as a vision or a model of the eventual interactions between those data systems. Data integration, for example, should be dependent upon data architecture standards since data integration requires data interactions between two or more data systems. A data architecture, in part, describes the data structures used by a business and its computer applications software. Data architectures address data in storage, data in use, and data in motion; descriptions of data stores, data groups, and data items; and mappings of those data artifacts to data qualities, applications, locations, etc.
Essential to realizing the target state, data architecture describes how data is processed, stored, and used in an information system. It provides criteria for data processing operations to make it possible to design data flows and also control the flow of data in the system.
The data architect is typically responsible for defining the target state, aligning during development and then following up to ensure enhancements are done in the spirit of the original blueprint.
During the definition of the target state, the data architecture breaks a subject down to the atomic level and then builds it back up to the desired form. The data architect breaks the subject down by going through three traditional architectural stages:
Conceptual - represents all business entities.
Logical - represents the logic of how entities are related.
Physical - the realization of the data mechanisms for a specific type of functionality.
Applications
Despite the plethora of patterns that have been published, there are relatively few patterns that can be thought of as "industry standard". Some of the best-known of these include:
single-tier/thick client/desktop application (structural pattern): an application that exists only on a single computer, typically a desktop. One can, of course have the same desktop application on many computers, but they do not interact with one another (with rare exceptions).
client-server/2-tier (structural pattern): an application that consists of a front-end (user-facing) layer running as a rich client that communicates to a back-end (server) which provides business logic, workflow, integration and data services. In contrast to desktop applications (which are single-user), client-server applications are almost always multi-user applications.
n-tier (structural pattern): an extension of the client-server pattern, where the server functions are split into multiple layers, which are distributed onto different computers across a local-area network (LAN).
distributed (structural pattern): an extension of the n-tier pattern where the server functions are distributed across a wide-area network (WAN) or cloud. This pattern also include some behavioural pattern attributes because the server functions must be designed to be more autonomous and function in an asynchronous dialog with the other functions in order to deal with potentially-significant latency that can occur in WAN and cloud deployment scenarios.
horizontal scalability (structural pattern): a pattern for running multiple copies of server functions on multiple computers in such a way that increasing processing load can be spread across increasing numbers of instances of the functions rather than having to re-deploy the functions on larger, more powerful computers. Cloud-native applications are fundamentally-based on horizontal scalability.
event-driven architecture (behavioural pattern): Data events (which may have initially originated from a device, application, user, data store or clock) and event detection logic which may conditionally discard the event, initiate an event-related process, alert a user or device manager, or update a data store. The event-driven pattern is fundamental to the asynchronous processing required by the distributed architecture pattern.
The right applications pattern depends on the organization's industry and use of the component applications. An organization could have a mix of multiple patterns if it has grown both organically and through acquisitions.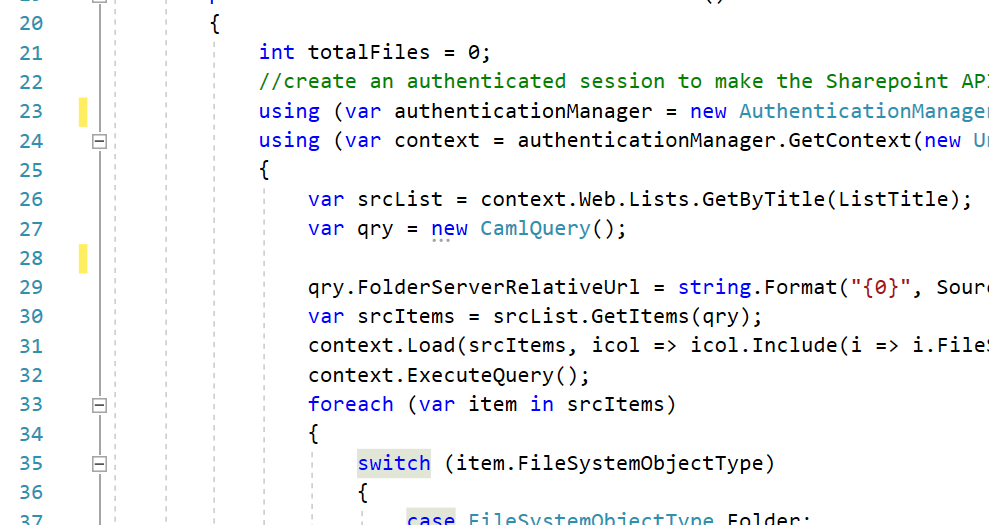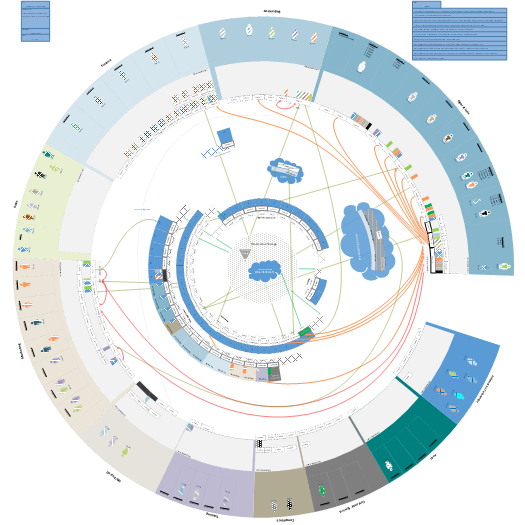 Business
The term "business architecture" is often used to mean an architectural description of an enterprise or a business unit, an architectural model, or the profession itself. The Business Architecture Working Group of the Object Management Group (OMG) (2010) describes it as "a blueprint of the enterprise that provides a common understanding of the organization and is used to align strategic objectives and tactical demands."[4] According to the OMG, a blueprint of this type describes "the structure of the enterprise in terms of its governance structure, business processes, and business information."[5] As such, the profession of business architecture primarily focuses on the motivational, operational, and analysis frameworks that link these aspects of the enterprise together.[4]
The key characteristic of the business architecture is that it represents real world aspects of a business, along with how they interact. It is developed by an interdisciplinary practice area focused on defining and analyzing concerns of what business does, how it does it, how it is organized, and how it realizes value.[6] It is used to design competitive structures and processes, leverage existing strengths, and identify potential investment opportunities that advance the business's objectives and drive innovation.[7] Products of this business architecture efforts are used to develop plans, make business decisions and guide their implementations.[6]
In practice, business architecture effort is conducted on its own or as part of an enterprise architecture.[6] While an enterprise architecture practice in the past had focused primarily on the technological aspects of change, the practice is quickly evolving to use a rigorous business architecture approach to address the organizational and motivational aspects of change as well.[7] The alignment between business architecture and enterprise architecture is a natural architectural alignment of two related disciplines. Business architecture represents a business in the absence of any IT architecture while enterprise architecture provides an overarching framework for business and IT architecture.[8]